Royal Caribbean to Ease Crew Restrictions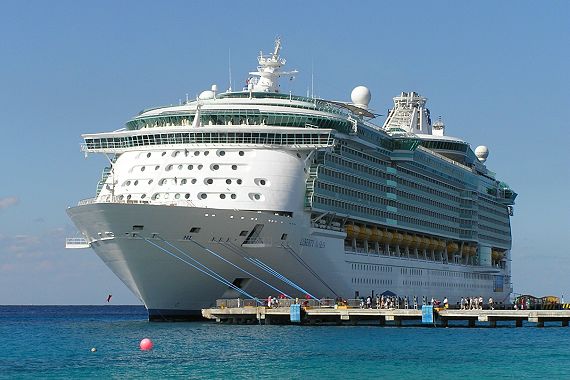 Following the latest announcement by the CDC downgrading the cruise ship travel warning to a moderate Level 2, Royal Caribbean has decided to ease crew restrictions, gradually returning to the pre-pandemic times. The cruise line informed its crew about the protocol updates which include changes to the mask policy, crew shore leave, as well as the return to the onboard benefits and the popular Friends and Family cruise program.
Crew Mask Policy
Royal Caribbean will ease crew mask policy starting with sailngs on or after March 18. Depending on each ship Outbreak Prevention Plan (OPP level), KN 95 masks will be replaced with surgical masks or they will be optional in some areas.
On ships with OPP Plus level, the updated policy states that the masks will be optional inside the crew areas, back of house working areas, outside on open decks and in the private islands. 
Surgical masks will be required for the crew inside front-of-house guest areas, outside F&B venues including Bar counters, Johny Rockets, Playmakers.
The new policy applies only for the fully vaccinated crew who received a booster shot. The rest of the crew will still be required to wear KN95 masks in all ship's areas except when in cabin or eating and drinking. If the ship reaches OPP maximum level KN95 masks will be required for all crew regardless of their vaccination status.
Crew Shore Leave
Starting March 20, "All Crew Free Flow Shore Leave" will be allowed in US home ports with no capacity cap. When outside crew must wear mask and they will need to arrange their own transportation since no shuttle busses will be provided for now. 
In Caribbean ports of call, only bubble tours will be offered depending upon port regulations. These tours are only availibile for crew who are up to date with vaccination/booster. 
In CocoCay all crew members, who have time off, will be allowed to come ashore and use the beaches including Chill Island, Harbour Beach, Breezy Bay, and South Beach. Based on the ship's current OPP level destination leadership will determine whether crew shore leave is permitted each call.
Crew Ship to Ship Visits
From March 18, one of the pre-pandemic benefits for crew members to visit another Royal Caribbean ship docked in port is back. Expanded ship to ship visit benefits are allowed if both the receiving and sending ships are in OPP PLUS level. On each visit maximum of 50 crew are permitted at a time and they must continue to observe all COVID-19 protocols.
Family and Friends Cruise Policy
One of the most popular benefits for active crew members working aboard Royal Caribbean ships is back. Royal Caribbean cruise program for family and friends will start on April 1. Crew members will be allowed to book a cruise for their loved ones with Friends & Family rate. Standby bookings in guest cabins will resume for extended family and friends booked through HR Center.
Sign-On Crew Updates
Starting next week fully-vaccinated and up-to-date crew will enjoy more relaxed health and safety protocols before joining the ship including Shared hotel rooms, meals served at the hotel's restaurant; no longer delivered to rooms. Max capacity on bus transfers just like before the pandemic is back.