Voyager of the Seas Crew Members Test Positive for COVID-19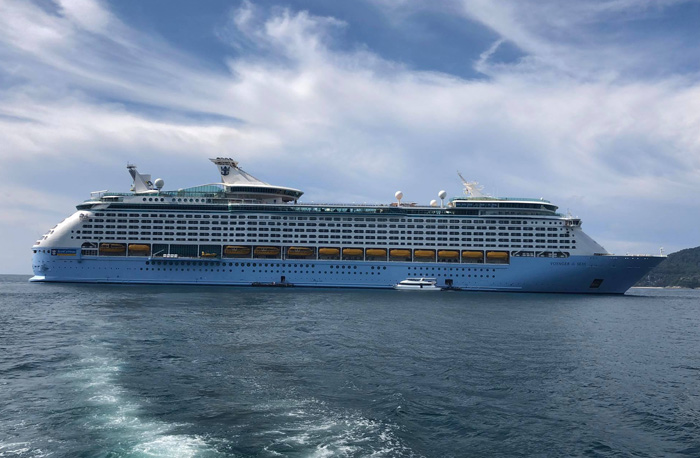 Four crew members aboard the Royal Caribbean cruise ship Voyager of the Seas have tested positive for Covid-19, according to an announcement made on the ship's PA system.
The captain's announcement of the results over the loudspeaker system says after the company issued fleet-wide COVID-19 testing, Voyager of the Seas took samples of the crew members in isolation who had symptoms or close contacts with the guests who tested positive. Due to the fact that the ship doesn't have test kits onboard, they used kits provided by the public health authorities in Sydney. At this moment the ship received four positive cases of our fellow crew members and due to this new situation, the captain initiated a lockdown plan for all crew onboard. This means that the ship will be placed in full quarantine. Each crew member will be placed in a single cabin and the food will be delivered to the cabins. The crew must remain in their cabins and follow protocols established by the health authorities.
Voyager of the Seas is currently at anchorage off the coast Australia near the Port of Kembla, with about 1100 crew members on board.