Why crew desert cruise ships and immigrate illegally to the United States and other Western Countries?
In the pursuit of a better life, many people decide to work on cruise ships. For most, this is probably the best legit option to leave their country and work abroad. We have all heard the words "I like to work on a cruise ship to see the world." This is true for some people, but the majority of the crew are not working on cruise ships to see the world. They are there to earn money, and they are earning each cent the hard way. Having said this, interesting fact is that all cruise lines have increased the guest's gratuities, but the salaries for the crew in the best case haven't changed and some have seen a decline in their paychecks.
Because of this and other reasons many crew members decide to quit the ships. Some have returned to their countries and realized their dreams, but most spend their money the first year. Other crew members decide to take a more risky path and stay illegally in the United States or other Western countries.
In the past year, many stories of crew members who decided to leave the ship and try their luck on land illegally are making headlines. In May 2018 Feds have captured Carnival Cruise Line crew Member after deserting the cruise ship. The Albanian national Gentian Kurdina, age 21 who was working as Aquatic Attendant on Carnival Triumph deserted while the vessel was docked in New Orleans.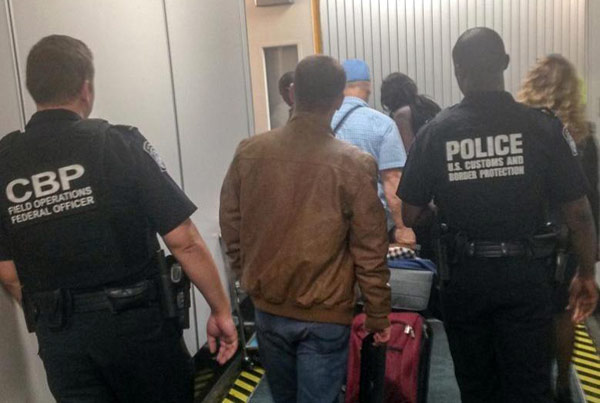 Last month another crew member failed to return back on the ship. The missing person was identified as 36-year-old Lloyd Takana who was working on the Norwegian Cruise Line cruise ship Norwegian Pearl. The crew member left the ship in Victoria, British Columbia, Canada. After 10 days search Victoria Police located the missing person and he was sent back home.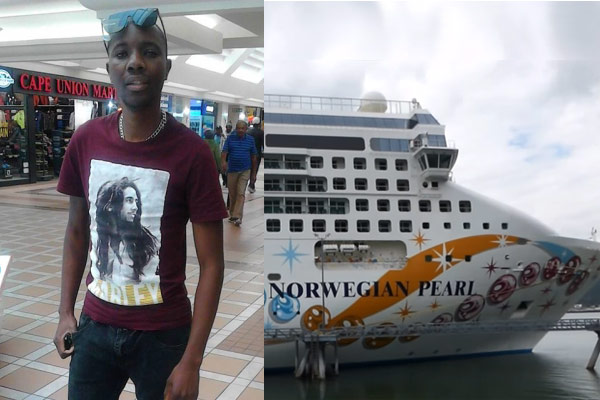 It is not a secret that many people who work on cruise ships have ended up in the United States says one crew member. "Twelve years ago when I started to work on a cruise ship for the first time, I was with a group of 10 people, Paisanos from the same country. All of them ended up in the USA, and most of them have already green cards or passports. Ten years ago if you went to downtown Miami you will hear people speaking only Spanish. Now there are many Indians, Filipinos, and people from the Balkan countries" he adds. But not only in Miami. Many crew who decide to abandon the ships head to other cities where there is a large community of their countryman where they have family or friends.
So what makes these crew members to desert the ships and work illegally in the United States or other Western countries?
Many people say that the main reason for crew members to decide to leave the work on cruise ships is the long working hours. As we know crew works up to 14 hours a day on a cruise ship. There is no full day-off, only time-off, once each 7 to 10 days depending on the itinerary. Just to explain for those who are reading this article and haven't work on ships a time-off is a partial day off. For example, if a waiter or a cook on a normal day onboard work breakfast, lunch, and dinner, on the day when they have time-off they don't work for breakfast or lunch. This is usually on the port days when most of the guests are outside for excursions. Having said this crew still work up to 10 hours on their so-called time-off. 
It is not that peachy once crew starts their life on land in a foreign country. Usually, they end up with the worst possible jobs and long working hours. Plus there are other expenses such as housing, transport expenses, and other bills to pay. But they believe that they have better opportunities and freedom on land. 
It is not only the long working hours. The workload of the crew is getting bigger.  A post in the Facebook Group Carnival Cops - (Carnival Cruisers Opinion Page) reads
"Problem is this past year there are lots of crew cuts... waiters have three times more tables... room stewards clean average 34 cabins! Charge us more and stop ruining the cruise experience and killing these poor hardworking people! They aren't slaves!." However, this is not only an issue only with Carnival Cruise Line. Almost all cruise lines follow the same policy and cutbacks.
Another reason why crew tries their luck on land is the salary. Many say that the salaries on cruise ships are not the same as 1o years ago. Back then from one contract, you could earn a lot more and with the inflation, money just doesn't have the same value as before. "In the past years when they implemented new pay system im earning $1.000 less than in the good old days. No matter if the ship is full or sailing with half capacity my salary stays the same. I have also friends who decided to quit the ships and go on land in a foreign country, not only in the United States but also in the UK and Ireland. " says one crew member who is working as a waiter on Celebrity Cruises.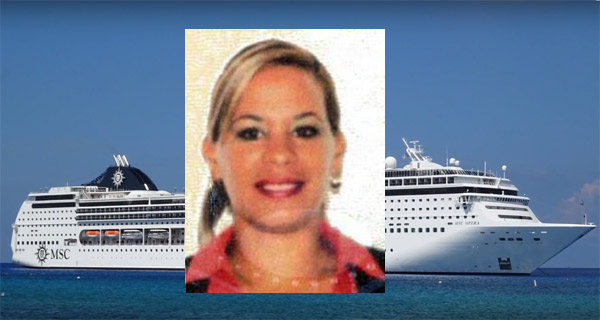 There are also many other reasons like crew being mistreated, problems back home, problems at work, mobbing etc. For example, a Romanian cruise ship waiter Laurentiu decided to quit in front of all guests, crew, and supervisors in the dining room. Unsatisfied by treatment from his supervisors he recorded a video of his resignation Royal Caribbean Splendor of the seas back in 2010. There is also the shocking story of the MSC Opera Cuban national Yusmaidys Ortiz Pérez, who was working as a bar waitress. She decided to desert the cruise ship and stay illegally in Grand Cayman because she was a victim of exploitation by her Manager on MSC Opera, and death threats by her husband back in Cuba.