Young Officer Dies On Princess Cruise Ship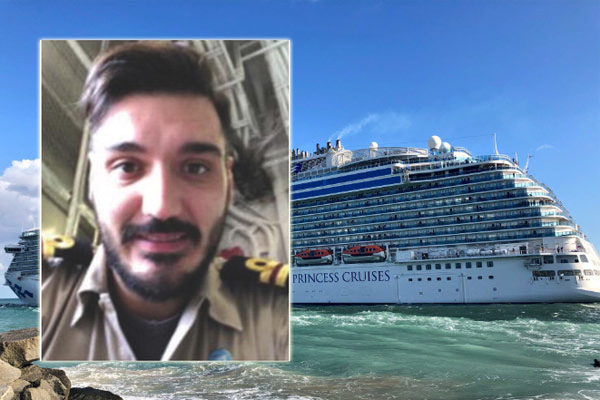 A young Italian officer was found dead in his cabin onboard the cruise ship Regal Princess on February 28, while the vessel was docked in Cozumel, Mexico. The man was identified as 31-year-old Davide Pignataro from Castellammare, Italy, employed by Princess Cruises as a Second Engineer Officer. Italian media reports that the man was found dead in his cabin by his fellow colleagues shortly after his shift started.
The news of this tragic loss quickly reached the community in his hometown Castellammare di Stabia, where relatives and friends were shocked by the tragedy. Don Antonino, the parish priest of the Concattedrale di Castellammare, invited the community to join in a prayer for Davide Pignataro. 
"We are close to the Pignataro family. David's death like a sudden lightning struck our community which expresses its condolences. May the light of faith in the risen Jesus illuminate the night of pain, certain that David has reached before us the safe haven of the heart of God, now safe from any storm. Let us join in the prayer of the family, which has not failed even in this tragedy to bear witness to its sincere and profound faith ". said father Don Antonino
The Mexican authorities have started an investigation to determine the cause of the death, which at this moment is still unknown. A representative of the family has left for Mexico, but it will take a few days for the repatriation of the body to his home town where many knew Davide very well.
David will be dearly missed by the entire Princess Cruises crew, sending their deepest condolences to Pignataro family, to Davide's father Guglielmo, to his mother Pia, to his sisters and brother. The sad and untimely death of Davide will be keenly felt by his family, colleagues, and friends. May his soul rest in peace.